10U Shock Mount Amp Rack Case of 18" Shock-mount With Caster Board
Built to take a pounding and come back for more, this Shock Mount Amp Rack Case protects your gear from even the most groundbreaking abuse. Crafted with our exclusive case-within-a case design that features an unique integral suspension system, this rack mount case provides no parallel protection against even the most  rigorous trauma. Built smart with dual rack rails for flexibility (mounted front and back an 16 1/4" rack depth) and two removable covers for easy access to your gear, this rack case features 10U 's of rack space. You can't miss it if your are looking for a rugged Amp rack case for your gear.
Specifics:
* 3/8" Plywood w/Black Laminate
* Tongue & Groove Metal Railing
* Ball Corners
* Industrial Rivets
* Industrial Twist-Lock Latches
* Spring-Loaded Heavy Duty Handles
* Layer of 1" Shock-Absorbing Foam-Rubber between inner and outer case walls
* Foam-Lined Front and Back Lids for more shock absorption and protection
* Small bag of rack screws and washers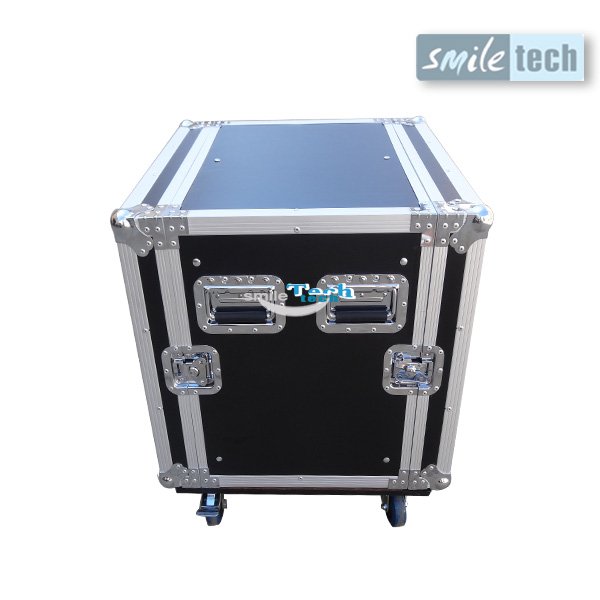 This entry was posted by
rexwong123456
and is filed under
Background
.