Black Color Crowd Barrier for Stadium or Concert
This crowd barrier is made of high rigidity aluminum alloy material, with the baffle thickness of 1.5 ~ 2mm and fine non-slip pattern on the pedal, the specification is 1250 * 1000 * 1000mm. The thickness of the outer is complemented by a high aluminum square tube to a solid support in order to achieve its effect. It's strong barrier of easy to assemble, durable, and of high quality. Applied to prevent dangerous situations with heavy pedestrian traffic flow triggered unrest.
As production of hard metal guardrail, this aluminum crowd barrier keeps good security of the audience during the show. Since The this separation of barrier is set, it can effectively reduce the external accidents and live performances isolation in occasions like concerts or football match.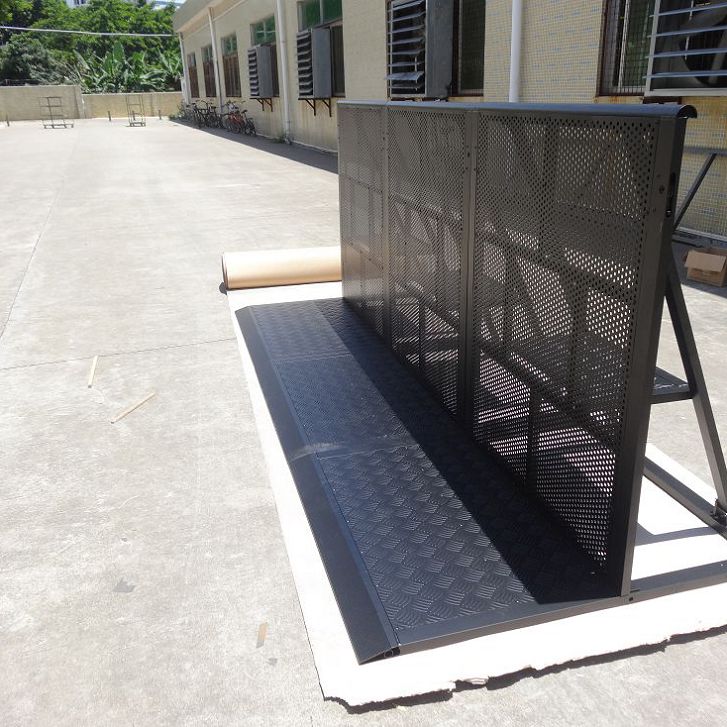 This entry was posted by
rexwong123456
and is filed under
Background
.